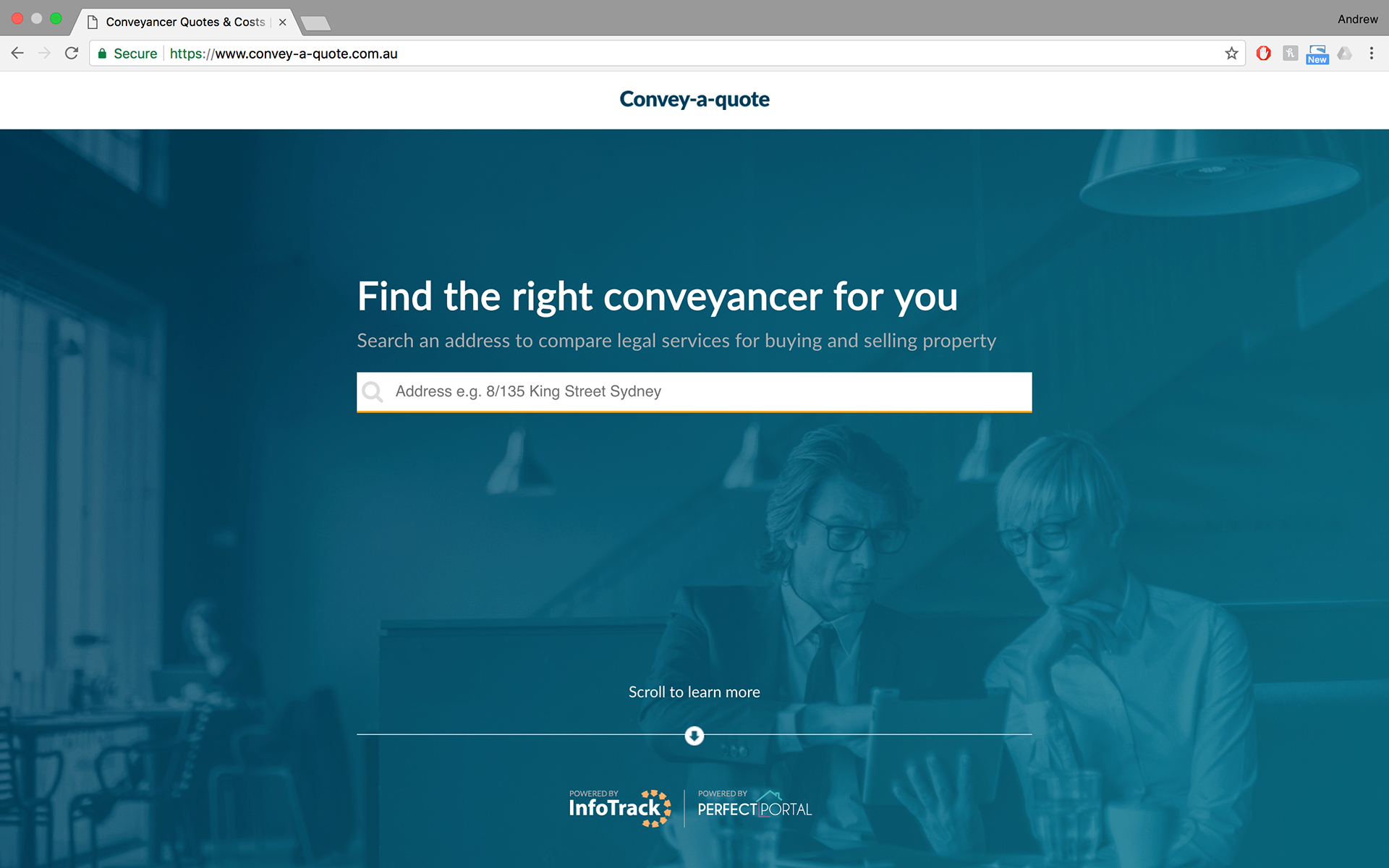 This is an example of a project I worked on during my time at InfoTrack. Convey-a-quote is an online directory & quote generation tool that can be used by both consumers and legal professionals to search for a conveyancing quote on any given address and find a list of conveyancers ranked by whether they offer an instant quote, use InfoTrack, and other criteria such as distance from the property or distance from where you reside. 
I worked with my design partner at InfoTrack to design the entire user experience, including consumer and conveyancer workflows, the user interfaces, marketing site, emails and overall look and feel. 
This v1 product was released after roughly 4 months along with the amazing teamwork between the InfoTrack development, products, sales and marketing teams and also InfoTrack partner Perfect Portal.
I can provide extensively detailed examples of the working process in developing this product upon request.